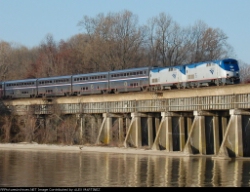 Welcome to the RRPictureArchives.NET contributor site of ALEX MARTINEZ.



WELCOME TO ANOTHER YONKERSRAILS WEBPAGE....

I AM ALEX MARTINEZ ONE OF THE YONKERSRAILS GUYS.

COMMENCED AUGUST 21ST 2000

RAILROAD PHOTOGRAPHY FROM MANY EXCITING LOCATIONS..

YOU NEVER KNOW WHERE WE ARE GOING TO SHOW UP NEXT.

CHECK OUT OUR OTHER WEBSITES FOR MORE EXCITING PHOTOS.

orangecountyrails@yahoogroups.com

COME BACK AND VISIT AS I AM UPDATING NEW PHOTOS OFTEN FROM MANY LOCATIONS..

ANY COMMENTS YOU CAN REACH US @

ALEX MARTINEZ -NYRIVRLINE41@YAHOO.COM

MIKE FOLEY -YONKERSRAILS@YAHOO.COM



You may browse my collection of pictures via the menu located on the left hand side of the page. I hope you enjoy the collection and thanks for stopping by!